Inside the News Net
Sierra Madre Business Web Pages ($125/year, with dedicated domain name, add $50 - Sierra Madre businesses only)
---
Premium Advertiser Web Pages ($250/year, with dedicated domain name, add $50 - non-Sierra Madre businesses allowed, includes premium link placement and logo)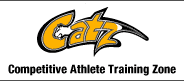 **************
*************
---
Arnold's Frontier Hardware & Gifts
Rambo, Century 21 Village Realty
Gem Plumbing, Heating and Air Conditioning
Gwen Gordon, Fine Art/Graphic Design Solutions
Hands 2 Health Wellness Center, Dr. Teresa Smith, Chiropractor
Harlequin Art Gallery and Restoration
Moe's Automotive Service Center
Redstone Commercial Real Estate
Reni Rose, Prudential CA Realty
Ruth Richardson, Fine/Portrait Artist
Earth Day Planting at Milton and Harriet Goldberg Park
Sunday, April 20, 2008
Back to Goldberg Park dedication main page
Volunteers Make Park A Reality in Sierra Madre

More than 100 volunteers and City staff worked together on Saturday and Sunday, April 19 – 20, to prepare Sierra Madre's first new park in more than 30 years. The park's purchase was funded through the sale of other park land to the Sierra Madre Community Nursery School who had leased that land for more than 60 years. The development of the park has been funded with a matching grant through the Land and Water Conservation Fund, a grant from Los Angeles County 5th District Supervisor Michael Antonovich, and many community donations.
The Earth Day Celebration community event took place under the direction of landscape architect Ronnie Seigel. Volunteers, ranging from 2 to 80 years in age, planted more than 200 plants and trees ov

er the two day weekend. Local residents, community groups, and city staff were joined by employees of Albertsons Supermarket, who also donated lunch and beverages to the hard working volunteers.
Family members of the park's namesakes, Milton & Harriet Goldberg, were also present and working hard. The family was truly overwhelmed with the support shown for the project. Through everyone's hard work, all the park's key features were put in place making the weekend event a great success. The completion of Goldberg Park will be celebrated with a Dedication Ceremony on April 26, 2008 at 10:30 am. The City of Sierra Madre welcomes all to enjoy the opening of the Milton and Harriet Goldberg Recreation Area!
The park is located at the corner of Ramona and Sunnyside (171 South Sunnyside) in Sierra Madre.