Inside the News Net
Sierra Madre Business Web Pages ($125/year, with dedicated domain name, add $50 - Sierra Madre businesses only)
---
Premium Advertiser Web Pages ($250/year, with dedicated domain name, add $50 - non-Sierra Madre businesses allowed, includes premium link placement and logo)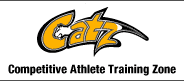 **************
*************
---
Arnold's Frontier Hardware & Gifts
Rambo, Century 21 Village Realty
Gem Plumbing, Heating and Air Conditioning
Gwen Gordon, Fine Art/Graphic Design Solutions
Hands 2 Health Wellness Center, Dr. Teresa Smith, Chiropractor
Harlequin Art Gallery and Restoration
Moe's Automotive Service Center
Redstone Commercial Real Estate
Reni Rose, Prudential CA Realty
Ruth Richardson, Fine/Portrait Artist
Eph Konigsberg Named Sierra Madre's Older American of the Year
Thursday, March 6th, 2008 Back to Older American main page Eph Reception page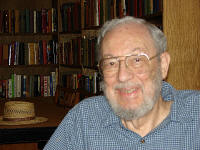 The Senior Community Commission voted at its Thursday, March 6th meeting to name Eph Konigsberg its Older American of the Year. The vote was unanimous.
Mr. Konigsberg was born in Shanghai, China, and moved to the Philippines at the age of four months. His father, who was born in what is now the Ukraine, had found his way to Shanghai where he met Eph's mother (after two stints as a prisoner of war during WWI). He was recruited as a cantor and an un-ordained rabbi for a synagogue in Manila. "They couldn't afford a rabbi, but they could afford a cantor for the high holidays…he went there, and when they heard him, they decided they had to have him all the time, plus he had the classic rabbinical training, though he wasn't ordained…courtesy of the Austrian government (WWI had interrupted his schooling)…"
At fourteen, Eph left the Philippines for the U.S., leaving his family behind. The original thought was for him to live with his uncle and his uncle's family, but conditions were too crowded. He found a place to live, with room and board for $37.50 a month, and his father sent him $40/month. He began working selling newspapers to supplement the stipend he received from his father. He began attending Hollywood High School. "I was very happy at Hollywood High School, they were good," said Konigsberg. "I was treated very well, I was not treated like a stranger. I don't know how many countries in the world would welcome someone from another country and I was on the debate squad…the senior council….they treated me well, they treated me as if I was one of them."
During his time on the debate squad, he made quite an impression. When former Secretary of State Warren Christopher was asked about Konigsberg more than sixty years after the two attended high school together, he responded that "He was part of a very good debate team, one year ahead of us, Cooper and Konigsberg…I remember him very, very favorably, he was very smart."
Konigsberg attended USC on scholarship and studied mechanical engineering. Included in his time at USC, was a year in which he took 63 semester units, nearly double the normal load of 32, while holding down part-time jobs, also. "That was the most pleasant year of my life. It was under intense pressure, but I was doing what I loved. I'm an engineer and I like being an engineer. Sort of a semi-retired engineer, but…" Eventually he began his own business. Konigsberg's Pasadena based company Konigsberg Instruments, Inc., which engages in biomedical and human instrumentation, celebrated its 40th year in business last Christmas. Among other products, Konigsberg developed the instrumentation which helps define Gastroesophogeal Reflux Disease, and he holds patents on two products that he invented.
Eph moved to Sierra Madre shortly after graduating in 1959, and within a couple years began getting involved. He sat on three commissions to establish a tree ordinance, one of the only people appointed to serve on all three commissions. The first two attempts failed, but on the third try, with the help of Konigsberg and local landscaper Lew Watanabe, the commission put together an ordinance that the City Council could approve.
Since then, he has been involved in many facets of the community. "I've been big in Libraries all my life, worked in them, even as a kid in the Philippines," said Konigsberg. "Our national library was underneath the Legislature…I still have a book here which I bought separately, that I first read there, called 'The Vagabond Journey Around the World,' a good book by the way…I joined the Friends of the Library, and I think I became a life member almost right away…" In addition, this year Konigsberg is completing his 4th full term plus a partial on the Library Board of Trustees, including three terms as Chair.
He proposed that the City administration set up an ad hoc committee to underground the utilities on Baldwin Ave., which many of the residents today take for granted. When asked what was the most under-rated accomplishment of his time in office, former Mayor Doug Hayes stated that "The most under-rated accomplishment that stands out in my mind was the under grounding of the utilities on North Baldwin Avenue. People in town don't notice it anymore because they are gone, but Baldwin Avenue north of Montecito and all the way to Carter was lined with big ugly utility poles. There were many who were involved with that process and it was a huge bundle of paperwork that was required to get them removed and to get the phone, electric and cable companies to cooperate and get the work done. I, personally, had very little to do with it, but those who toughed out the process did wonders for our town. It made a huge difference in the way our town looks…There were a lot of unsung heroes who took years to get that completed. It's hard to imagine that they were there not that long ago. That was a big improvement that now gets overlooked." Konigsberg was one of the leaders on that "unsung" committee, and is proud that when the downtown was recently revamped, the powers that be chose to use the same light standards that his committee had chosen some years ago.
Said Konigsberg "I'm a member of Kiwanis, and I've been president once, I think I was the worst president they ever had." He's a member of the Historical Preservation Society. He's a member of the Garden Club and the Sierra Madre Environmental Action Committee. He served on the ad hoc Transportation Committee. He served on a technical committee to evaluate the Police and Fire Department. He edited the Youth Master Plan and the Library Master Plan. He was involved with the Senior Master Plan.
He is also a member of the Sierra Madre Community Foundation. He was nominated by Kiwanis to sit on a formation committee. Bill Messersmith nominated him to be the Founding Chair, and he served two terms+ as Chair.
He was involved with the City's first attempt at being named an All-America City. "The big thing about Sierra Madre is that much civic activity has been run by older, retired folks. Not the All-America City. I was in some of their committee meetings…and to my great delight, a whole bunch of young people were interested….they did this, they did that, and at that point I sort of bowed out. I was in the first thing, but on the second one I sort of bowed out, because these kids had much more energy than I did, bright ideas…I think the future, never mind the arguments we have today, the future of Sierra Madre is going to be just fine with those young kids. They're great…"
He has three children, Robert (Bob), born in 1950, Katie, born in '52 and Jerry born in 1955. Bob has his own computer business and lives in Los Gatos, Katie also has her own business in sales, and lives in Reno, and Jerry is also in computers, but works for a large company. Konigsberg's third wife passed away in 1983. "I've met some very nice women, but being married three times, that's enough. I'm very happy being a bachelor."
Konigsberg will be honored with a reception in his name on Friday, May 9th. Some of the previous winners include Jim Heasley, Loyal Camacho, George Throop, John Grijalva, Joy-Louise Harte Smith, Lucile Flanders, Midge Morash and last year's honoree, Russ Anderson.