Inside the News Net
Sierra Madre Business Web Pages ($125/year, with dedicated domain name, add $50 - Sierra Madre businesses only)
---
Premium Advertiser Web Pages ($250/year, with dedicated domain name, add $50 - non-Sierra Madre businesses allowed, includes premium link placement and logo)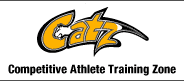 **************
*************
---
Arnold's Frontier Hardware & Gifts
Rambo, Century 21 Village Realty
Gem Plumbing, Heating and Air Conditioning
Gwen Gordon, Fine Art/Graphic Design Solutions
Hands 2 Health Wellness Center, Dr. Teresa Smith, Chiropractor
Harlequin Art Gallery and Restoration
Moe's Automotive Service Center
Redstone Commercial Real Estate
Reni Rose, Prudential CA Realty
Ruth Richardson, Fine/Portrait Artist
Eph Konigsberg Honored as Sierra Madre's Older American, 2008 Pictures Video Back to Older American main page

Friday, May 9, 2008

At a reception Friday afternoon in the Hart Park House, aka the Senior Center, Eph Konigsberg was recognized as Sierra Madre's Older American for 2008. After some brief opening remarks by Senior Community Commission Chair Nancy Walsh, Hank Landsberg, president of Sierra Madre Kiwanis stepped to the mike and said a few words, noting that among Eph's other accomplishments, such as being a founding member of Sierra Madre Community Foundation, a Library Board member, a member of the Historical Society, and being "the guy who had the great idea to underground the utilities up on North Baldwin," he's best known to Kiwanians as a man they can "always count on to give an impromptu program, anytime, regarding whatever he's growing and eating out of his garden, cumquats, loquats, and other kind of quats that we've never heard of."

After Landsberg noted that it was "an honor to know you, and an honor to have you as part of the Sierra Madre Kiwanis," he introduced Mayor Kurt Zimmerman. The mayor then gave a brief biographical look at Konigsberg. Mayor Zimmerman was joined by Council members Mosca and Buchanan, Police Chief Marilyn Diaz, Library Director Toni Buckner, and several commissioners in representing the City at the event. Council member Don Watts did not attend. Mayor Pro Tem Maryann MacGillivray, who was traveling back east, sent a very complimentary statement to be read by Mayor Zimmerman, noting that the term "older can only apply to the chronology of years, and perhaps a few aches and pains, but certainly not to your spirit, love of life and compassion for people." She suggested that when she returns, perhaps they can discuss "older than what?" Zimmerman than presented Konigsberg with a proclamation designating him as Older American of the Year for 2008.

Proclamations honoring Konigsberg were also presented by Corey Calaycay of Senator Bob Margett's office, Mark Harmsen of Congressman David Dreier's office, and Rita Hadjimanoukian of Supervisor Michael Antonovich's office. Toni Buckner also made a presentation to Eph on behalf of the Library board, and the Friends of the Library, noting that he "actively advocates for Libraries as places of opportunity, education, self-help and intellectual freedom." She also pointed out that he "always remembers the teens…fought for them, and thought about them, and I find that very admirable…"

Konigsberg's neighbor Ron Coleman said a few words, noting that "any time Eph talks, you really need to listen…you will learn something every single time." Historical Society president Dane Lenton also spoke, thanking Eph for his contributions to the Sierra Madre history book that is nearing completion, for "his time, his resources and his talents."

Then Eph got up to speak, and the crowd seemed to go silent in anticipation of what he would say. He began by noting that three members of the very first committee he was on, the transportation committee, were in the audience, and drew a laugh when he noted "so, we're still here." He pointed out that people often ask how he is doing, and said it could best be expressed by quoting

Arthur Guiterman, who said "The tusks which clashed in mighty brawls of mastodons, are billiard balls. The sword of Charlemagne the Just is ferric oxide, known as rust...Great Caesar's bust is on the shelf - and I don't feel so well myself." This drew another round of laughter from the appreciative audience.

Noting that in his biographical introduction, Mayor Zimmerman had discussed his skills as a debater, he told the audience that it should be no surprise that he would have a rebuttal. He added that it would truly be a rebuttal, because at previous Older American "soirees" that he had attended, the discussion always centered on what the honorees had done for the City, and he wanted "to talk about what I've learned working with the City." He discussed attending a City meeting when he had just moved to Sierra Madre nearly fifty years ago, and how he had spoken up in favor of a tax to help the Library, noting that it would cost each family about a popsicle per month, and that his comment was so well received that the motion passed. He said he learned from that that "You don't have to be a long-time resident, you don't have to be a member of a committee, you don't have to be a member of a commission or a board, if you can throw some light on the subject, and bring some perspective to the matter, things will work themselves out…." He then discussed having served on three tree committees, and that the first two brought forth a tree ordinance that got shot down. But the third brought an ordinance that passed, and from that he learned, "If at first you don't succeed, try, and try again."

The third lesson had to do with the treatment of a woman at a City Council meeting who was obviously disoriented, by former Mayor Gary Adams. He said that Adams had been so gentle in asking her to meet with him after the meeting to discuss her issue. He said that the treatment was "charming to see, and it made me a convert of Sierra Madre, the only place I really want to be."

He then discussed his time on the Committee that undergrounded the utilities on Baldwin Ave., and how there were lots of difficulties, and lots of disagreements among the members, but that the polarized committee accomplished its common goal, despite all of them. From that, he said he learned that "It's not enough to be willing to compromise, it's better to have a committee in which all of them are aggressively pursuing what they can compromise on." He added that many of the things he had discussed were things he was sure those in the audience already know, but "it's one thing to know it, and it's another to learn things in your own life. It's the experience which does it, and the experience was very valuable to me." He closed by noting that there were many Citizens of the Year and Older Americans in the audience who had probably had similar experiences, and if you asked them about it they would say "it's not what we did for Sierra Madre, but boy did we learn a lot – and so have I." He left the dais to a standing ovation.

I was using my "A" camera to videotape, and hadn't used the "B" camera in a while, so most of my my stills, taken on the "B" camera, came out lousy. So, many of these photos are still captures from the video.

Videos - Will be posted Saturday, May 10th

Video 1 - Everybody but Eph, i.e., Nancy Walsh, Hank Landsberg, Kurt Zimmerman, Corey Calaycay, Mark Harmsen, Rita Hadjimanoukian, Toni Buckner, Ron Coleman, Dane Lenton (Title photo by Mike Tomlinson)

Video 2 - Eph's acceptance speech (Title photo by Bill Coburn)


The Senior Community Commission wishes to thank the following benefactors:

BEST BUY DRUGS

CASA DEL REY

COMMISSIONER ALICE HULTSMAN

COMMISSIONER PAUL NEIBY

COMMISSIONER BILL ROBINSON

COMMISSIONER NANCY WALSH

CORFU RESTAURANT

FOUNTAINGLEN SENIOR APARTMENTS

G-E-M PLUMBING, INC.

HARLEQUIN ART GALLERY

KIWANIS CLUB OF SIERRA MADRE

LEONORA MOSS

MAMA PETE'S NURSERY SCHOOL

NANO CAFE

NOBEE'S FLOWERS

BARNEY'S ONLY PLACE IN TOWN RESTAURANT

RESTAURANT LOZANO

RON & JEAN COLEMAN

SIERRA MADRE SENIOR CLUB

THE BOTTLE SHOP

THE BUCCANEER LOUNGE

VILLAGE PIZZERIA

WEBB-MARTIN REALTORS, INC.