Inside the News Net
Sierra Madre Business Web Pages ($125/year, with dedicated domain name, add $50 - Sierra Madre businesses only)
---
Premium Advertiser Web Pages ($250/year, with dedicated domain name, add $50 - non-Sierra Madre businesses allowed, includes premium link placement and logo)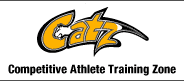 **************
*************
---
Arnold's Frontier Hardware & Gifts
Rambo, Century 21 Village Realty
Gem Plumbing, Heating and Air Conditioning
Gwen Gordon, Fine Art/Graphic Design Solutions
Hands 2 Health Wellness Center, Dr. Teresa Smith, Chiropractor
Harlequin Art Gallery and Restoration
Moe's Automotive Service Center
Redstone Commercial Real Estate
Reni Rose, Prudential CA Realty
Ruth Richardson, Fine/Portrait Artist
Click image to enlarge

Copyright © 2009, Mt. Wilson Trail Race Committee

The 43rd Mt. Wilson Trail Race

Saturday, May 23rd, 2009

Pre-Race Pasta Feed (Friday Night) coming soon

Video (coming soon)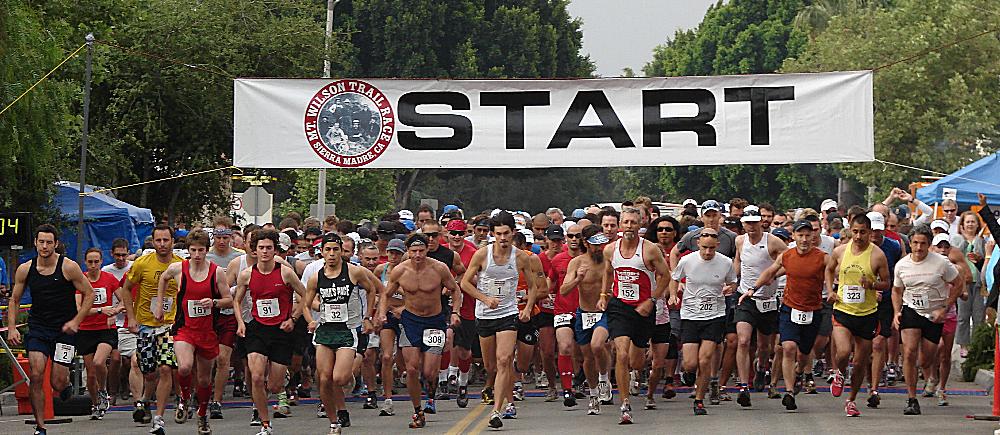 Click photo for larger, high resolution image
This section is still under construction. I have more than 350 photos and videos to edit, format, re-size and caption, so please be patient.
---
Place
Overall
Male
Female

Male

10 - 14

Female 10-14
Male Sierra Madrenos
Female Sierra Madrenos
1st
James Timphony, 1:00:35, Arcadia
James Timphony, 1:00:35, Arcadia
Marianne Barrosa, 1:18:46 Glendora
Tommy Bent, 12, 1:18:48, Pasadena
Casey McAlary, 12, 2:05:07, Sierra Madre
Brian Conroy, 1:05:53
Sharon Pevsner, 1:19:10
2nd
Jon Clark, 1:02:18, Rancho Santa Margarita
Jon Clark, 1:02:18, Rancho Santa Margarita
Sharon Pevsner, 1:19:10, Sierra Madre
Max Heefner, 12, 1:34:59, Sierra Madre
Ashley Lancaster, 14, 2:13:10 Monrovia
Simon Cooper, 1:10:09
Jill Liston, 1:24:55
3rd
Brian Conroy, 1:05:53, Sierra Madre
Brian Conroy, 1:05:53, Sierra Madre
Anne Marie Cody, 1:20:47
Matt Broyles, 11, 2:37:30, Sierra Madre
Grace Broyles, 14, 2:33:58, Sierra Madre
Sean Keene, 1:11:48
Trish Marshall, 1:25:50
For Complete Race Results, Click Here
Friday, 5/22
6:00P – 8:00P
Pasta Dinner in Kersting Court (runners can pick up their race numbers early) Dinner by Cafe 322, Cost is $6.75 for salad, bread and two kinds of pasta. A portion of each dinner cost will be donated to Sierra Madre Search and Rescue
Saturday, 5/23
6:00A
Pick Up Race Numbers in Kersting Court
7:20A
Pre-Race Instruction
7:30A
MWTR Start
7:45A
Kids' Mile Fun Run Race Start
8:30A
First Runner Comes Down from Mountain
9:00A
Beer Garden Opens
10:30A
Awards Ceremony
---
Mt. Wilson Trail Race - An 8.6 mile course, that begins and ends on pavement. In between it's a dirt path most of which ia no more than 3 feet wide. Elevation gain of more than 2,100 feet. Turnaround point is at Orchard Camp, 4.3 miles from race start. Much of the race is on the Mt. Wilson Trail, with occasional vertical drop-offs of several hundred feet. Emergency support is stationed along the course to provide aid, if needed. Boy Scout and Cub Scout troops provide water at two locations, the 2.3 and the 4.3 (turnaround) mile marks.
---
---
I apologize if I get names wrong, I'm mostly working off the race results website to match a bib number with a name. I can fix it if you let me know...
I've compressed and re-sized most of these for quicker downloads. However, I have larger images, higher resolution, if you want them to make a print or oversize picture. A picture where you appear to be just part of the picture can often be cropped to focus on you, as the second row of images demonstrate...Contact me to find out about purchasing higher resolution images/prints (usually $10 - $15).
| | | |
| --- | --- | --- |
| Re-sized for faster downloading on internet | Original size image | Cropped to emphasize runner |
| Entry 255 is in the background | Original image cropped to emphasize entry 255 | |
History of the Trail Race booth was manned by volunteers Diane Sands and Jeff Lapides

Honorary starter Rob Stockly chats with Carol Canterbury

The Sierra Madre Historical Preservation Society had a booth...

...where it sold shirts to raise money for the Trail Maintenance fund

Pre-race crowd shot

Sierra Madre Woman's Club ladies were on hand cutting oranges, per tradition

Elite Fitness Bootcamp team...you should see this pic in high resolution

Race Announcer Lisa Spigai-Perez

Council member John Buchanan in pre-race warm-up

Spigai-Perez is joined at the announcer's booth by Trail Race Committee Chair Pete Siberell

Rob Stockly wouldn't pose with the gun the way I asked him to, so I settled for a starter's pose

Tom Augustin of San Marino in foreground, Dr. Bill White to his left, Trailblazer John Grace to his right

A closer shot of John Grace

Getting ready...

and Away They Go...(apologies to Trevor Denman)

A pair of future competitors/

Bob Matheson in his kilt

These folks brought their pony

Kiwanis VP Susan Henderson with Ward Calaway of Sierra Madre Playhouse

Volunteers working on post-race snacks

Staff makes sure there's plenty of liquids

SM Community Foundation was on hand

There were specialists on hand to help work out the kinks

Dr. Theresa Smith of Hands2Health

Savor the Flavor was open early

Sierra Madre Emergency Communications Team helps with logistics/communication

Registration table manned by volunteers

SMECT again

Race Central coordinates the timing

3 Sierra Madre business women - Emily Duggan of C-21 Village Realty, Sandy Lewis of Sierra Fitness and The Shabby Dog, and Yvonne Fata of The Center for Well Being

Noted author and San Gabriel Mountain historian John Robinson joined Sands and Lapides in the Trail Race History Booth

Salomon was one of the sponsors

The trophies

John, Lauren and Marta Capoccia pose for a pic

Heidi Hartman and Pam Kelly wait with water for the (presumably) thirsty runners

The Beer Garden was open

Adam Matsumoto consults with Race Central

An overview of Kersting Court

Lisa Spigai-Perez and City Manager Elaine Aguilar at the announcer's booth

Looking down from above, as the Broyles pose for a shot

A little closer look as Brent, Grace and Matt Broyles pose for a picture

Dr. Bill White shares his knowledge of Trail History with Police Chief Marilyn Diaz

Can't cover the Trail Race without a shot of longtime trailblazer Charlie Bell

The Beer Garden was sponsored by Denny Hartman and Star Brand Imports

There's Denny there, pouring up a cold one

Jim Liston makes his point
The Mt. Wilson Trail Race is Presented By
Mt. Wilson Trail Race Committee, Sierra Madre Community Services Department,
Sierra Madre Civic Club, and Sierra Madre Search & Rescue Team
Thank you to the 2009 Race Sponsors
---
Sierra Madre News Net is not affiliated in any way with the Mt. Wilson Trail Race Committee. The Trail Race pages are provided as a public service by Sierra Madre News Net, with information generally provided by the Sierra Madre Sierra Madre Community and Personnel Department.
---