Inside the News Net
Sierra Madre Business Web Pages ($125/year, with dedicated domain name, add $50 - Sierra Madre businesses only)
---
Premium Advertiser Web Pages ($250/year, with dedicated domain name, add $50 - non-Sierra Madre businesses allowed, includes premium link placement and logo)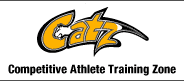 **************
*************
---
Arnold's Frontier Hardware & Gifts
Rambo, Century 21 Village Realty
Gem Plumbing, Heating and Air Conditioning
Gwen Gordon, Fine Art/Graphic Design Solutions
Hands 2 Health Wellness Center, Dr. Teresa Smith, Chiropractor
Harlequin Art Gallery and Restoration
Moe's Automotive Service Center
Redstone Commercial Real Estate
Reni Rose, Prudential CA Realty
Ruth Richardson, Fine/Portrait Artist
Click image to enlarge

Copyright © 2008, Mt. Wilson Trail Race Committee

The 42nd Mt. Wilson Trail Race

Saturday, June 7, 2008 - postponed from May 24th due to mudslides, as a result of Santa Anita Fire
2008 Pre-race Newsletters, Articles, Race Sponsors
---
| | | | | | | | |
| --- | --- | --- | --- | --- | --- | --- | --- |
| Place | Overall | Male | Female | Male 10 - 14 | Female 15 - 19 (no 10-14) | Male Sierra Madreans | Female Sierra Madreans |
| 1st | James Timphony, 1:01:53, Arcadia | James Timphony, 1:01:53, Arcadia | Mareya Vargas, 1:21:53, Pasadena | Max Heefner, 11, 1:45:33, Sierra Madre | Florence Kerns, 17, 1:39:30, Sierra Madre | Simon Cooper, 1:09:16, 4th overall | Jannifer Heiner, 1:24:06, 23rd overall |
| 2nd | Victor Rios, 1:07:36, Los Angeles | Victor Rios, 1:07:36, Los Angeles | Jannifer Heiner, 1:24:06, Sierra Madre | Henry Rounds, 12, 2:03:26, Pasadena | Heather Heefner, 18, 1:46: 01, Sierra Madre | Nigil Rini, 1:11:38, 5th overall | Jill Liston, 1:26:09, 29th overall |
| 3rd | Jonathan Mitchell, 1:07:44, Los Angeles | Jonathan Mitchell, 1:07:44, Los Angeles | Jill Liston, 1:26:09, Sierra Madre | | Emily, Legault, 17, 2:02:51, San Gabriel | Sean Keane, 1:16:32, 10th overall | Tricia Marshall, 1:28:26, 36th overall |
For Complete Race Results, Click Here
---
Mt. Wilson Trail Race - An 8.6 mile course, that begins and ends on pavement. In between it's a dirt path most of which ia no more than 3 feet wide. Elevation gain of more than 2,100 feet. Turnaround point is at Orchard Camp, 4.3 miles from race start. Much of the race is on the Mt. Wilson Trail, with occasional vertical drop-offs of several hundred feet. Emergency support is stationed along the course to provide aid, if needed. Boy Scout and Cub Scout troops provide water at two locations, the 2.3 and the 4.3 (turnaround) mile marks.
---
City Press Release re: Mt. Wilson Trail Race (6/9/08)
Saturday, June 7, the much anticipated Mount Wilson Trail Race finally took place. This event, originally scheduled for Saturday, May 24th of Memorial Day Weekend, was postponed due to mudslides resulting from loose dirt after April's Santa Anita Fire. The race, sponsored by New Balance / Run With Us Pasadena, was the 100th anniversary of the first race in 1908 and started with a bang by Honorary Race Starter, John Robinson.
Event highlights included first place racer J.J. Timphony of Arcadia, CA finishing the race with a time of 1:01:53. The first overall woman was Pasadena resident Mireya Vargas, coming down the mountain in 1:21:53. Vargas completed the race 20th overall. The first overall finishers received goodie packets along with trophies donated by Judy Webb-Martin and Pam & Verland Kelly. Additionally, the youngest runner Max Heefner, 11-years old from Sierra Madre, CA finished 106th with a time of 1:45:33 and wasn't even tired. Medals and prizes donated by local merchants were given to the top three finishers in each of the eight categories and the top five Sierra Madreans male and female. New this year, were couples and family awards. The winning couple was Jim and Jill Liston and the winning family was Larry and Jeff Miquelon.
Other well known Sierra Madreans challenging the mountain included Trail Race Chair Pete Siberell and his wife Marianne, City Council Member John Buchanan, and Community Services Commission Chairperson Jim Liston and his wife, Jill, who had previously come in first overall for the women in years past. Planning Commissioner and Former Fire Chief Bob Spears, Carol Canterbury, former MWTR committee member and local volunteer, Dr. White, trail history enthusiast, Bill Coburn of SierraMadreNews.Net and Sierra Madre Chamber Board member, also ran, along with Tim Osti, local tree volunteer.
The Mount Wilson Trail Race once again included a Kids Art Show depicting the Trail Race and the History of Mount Wilson. A special thanks to Community Arts Commissioner, Barbara Wamboldt, for all her assistance, and volunteer James Faulkner. The show hung during the pre-event Pasta Feed the night before the race and throughout the Saturday morning event as well.
And always popular, the 3rd annual Kids Fun Run took place as a part of the Community Services Commission's Healthy Family Fun activities. More than 100 youngsters between the ages of 3 and 13 raced up Baldwin and back – finishing under the same finish line as the Trail Race runners. It was quite the sight to see.
New this year was an after-run beer garden in Kersting Court. Proceeds went to the Santa Anita Fire Fund to help pay for the cost of the Santa Anita Fire in April 2008. A total of $517 dollars was raised and will be presented to the Sierra Madre Community Foundation by the Mount Wilson Trail Race Committee.
The Race was made possible thanks to the generous assistance and early morning risers of the Sierra Madre Civic Club, Sierra Madre Search and Rescue, Ham Radio Operators, Sierra Madre Amateur Radio Operators, Boy Scout Troop and Pack 110, Sierra Madre Public Works Department, Sierra Madre Police and Fire Departments, Sierra Madre Woman's Club, the Sierra Madre Community & Personnel Department, Race Announcer Lisa Spigai-Perez and of course the volunteers on the Mount Wilson Trail Race Committee.
Additional thanks to Pasadena Playhouse, Mimi's Café, Ice House, Planes of Fame Air Museum, Wild Rivers, Dodgers, Mama Pete's Nursery School, Moe's Automotive Service, Francis X. Behegan, Harmony Day Care and Spa, Karen Keegan and Savor the Flavor, Leonora Moss, Pacific Theaters, Cheese Cake Factory, Huntington Hotel and Spa, Pantorium Cleaners, Golf N Stuff, Curves, In-N-Out, Vroman's, Restaurant Lozano, SMVFA, Global Hospitality, Jake's Roadhouse, Verland Kelly, Casa Del Rey, Six Flags, Corfu, Trail Runner Magazine, Train, Inc., Hollywood Bowl, The Bottle Shop, The Buccaneer Lounge, and James Flanigan for their generous donations .
For the official list of Trail Race Winners and Overall Race Results please visit www.mountwilsontrailrace.com
---
I apologize for the names, if I get them wrong, I'm mostly working off the race results website to match a bib number with a name. I can fix it if you let me know...
I've compressed and re-sized most of these for quicker downloads. However, I have larger images, higher resolution, if you want them to make a print or oversize picture. A picture where you appear to be just part of the picture can focus on you, as these three images demonstrate...Contact me to find out about higher resolution images/prints.
Video of the start of the race
Early morning registration area

Eric LeClair's Elite Fitness Boot Camp team warming up

Kersting Court pre-race

Dr. Theresa Smith pre-race, she was much busier about an hour and a half later

The Historical Preservation Society had a booth selling pins to raise funds to keep the trail maintained, and this year souvenir socks were sold

Proceeds from the beer garden went to the Santa Anita Fire Fund

Diane Sands works at the SM Historical Preservation Society booth

Trailblazer Charlie Bell, green shirt, and San Gabriel Mountain historian and author John Robinson, with the hat, check out the historical display

John Robinson and Charlie Bell with Jeff Lapides, who apparently didn't get the memo re: proper positioning of the arms

I left this image full size so you could see the detail in the photo of Orchard Camp

This one's full size, too, so you can read some of the history of the early races

Elisa Weaver, Michelle Keith and Susan Clifton of Community Services, Carol Canterbury, who missed the memo re: face the camera

The ladies are joined by Council Member Joe Mosca and son, that's Stan Hutchison of SMHPS with the coffee mug

Continuing tradition, the Woman's Club passed out oranges and water to tired racers

Mama Pete and Ann Tyler

Photo by Katie Coburn

That's eventual winner J.J. Timphony in the lime green shirt just left of center, photo by Katie Coburn

Photo by Katie Coburn

Here we are by Bethany, and you can see I'm falling behind already

Jones Peak looking down on the racers

Video of the start of the race, towards the end you can see me grab the camera from my wife, Katie, who had just taken the photos above. Video by Jim Dunn

Start of the Kid's Fun Run, photo by Jim Dunn

Start of the Kid's Fun Run, photo by Jim Dunn

I think that's Dr. Bill White in the red on the right

A distant shot of some folks from the world-famous Sierra Madre Search and Rescue Team (S&R)

A little closer, thanks to the zoom

Got up to them, I think one is S&R and the other is Sierra Madre Emergency Communications Team (SMECT), the ham radio operators that help track runners each year

Up at switchback, just below first water, Bud Switzer takes a pic of 80-year old participant Lono Tyson

A closer shot of Bud

Susan McReary of S&R at switchback

Eventual winner JJ Timphony passes me on his way down just above switchback. I'm about two miles in, which means he's about 6.5 miles in.

Looking down on switchback as JJ heads home

3rd place finisher Jonathan Mitchell

Sierra Madrean Nigil Rini, who finished 5th, passes the scouts at the water distribution point at First Water

Cub Scout Pack 110 passed out water at First Water

I think that's James Grace passing the Scouts

Jim Liston is about to disappear behind the bushes on the left...

1st place female and 20th overall, Mireya Vargas

Jr Mintz (could be a form thing) of Concord

Matther Dickie of Altadena

Tom Augustin of San Marino and Sierra Madre's Jannifer Heiner

Sierra Madre's Jill Liston, 3rd place female, and Monrovia's Bradney Boli

Dennis Donahue of Sierra Madre and Rachel Solis of San Gabriel

Glendora's Pat Stewart (go Lakers!) and Jennifer Castro of Monterey Park

Francisco Garcia of Temple City

Tim Osti of Sierra Madre (I think)

Sarah Penalora of Pasadena

Brian Sorkin of Pasadena

Trail Race Committee Chair and Citizen of the Year Pete Siberell

Laura Wiles of Monrovia?

Jeff Hulett of Encinitas and Robert Filacchione of Los Alamitos

Tim Blackman of Sierra Madre

James Flanigan of Davis, CA

Unknown Runner-Chip

11-year old Max Heefner, Heather Heefner, and Jay Heefner of Sierra Madre

Edwin Dominguez of Sierra Madre

Jan Jenson of Palo Alto

Monrovia's Chuck Tapert and Anthony Stanley, Julie Sandona of La Verne

Robert Stewart of Burbank, Melineh Aslanian of Glendale, Chuck Tapert and Anthony Stanley of Monrovia

David Lewis of Altadena, Sierra Madre City Council member John Buchanan

Daniel Nolan of Diamond Bar

Mark Horn of Altadena

Donna Cunningham of Sierra Madre, Michael Kelly of Monrovia

Bob Spears of Sierra Madre

Emily Legault of San Gabriel, Kenneth Hubbert of Apple Valley

12 year old Henry Rounds of Pasadena. His dad Ed is behind him on the right

Sierra Madre's Ralph West was running in his 34th consecutive Trail Race

Rosa Diaz of La Puente

Clarissa Cassara of Sierra Madre

Ellena Gallud of Sierra Madre

Jennifer Janssen of Monrovia, Chuck Church of Palmdale

Chuck Church of Palmdale

Two members of the world famous Sierra Madre S&R hurry the gurney down the hill to assist a heat exhaustion victim

Dixie Hambrick of Burbank

Sierra Madre's Cheyenne Wingate

Penny Adams of Sierra Madre

Roger Brown of Sierra Madre

Joshua Chan of Altadena?

Member of the S&R

Sorry Dr. White, with the little tiny view screen on the camera and no reading glasses, I didn't know there was a branch blocking your face

Members of Boy Scout Troop 110 at Orchard Camp at the top of the Trail

Troop 110 camps out overnight, then hands out water to the runners as they turn around at the top of the Trail

Fred Wesley, who was working traffic control at Miramonte and Baldwin, took a shot of me as I got ready to stumble down Baldwin Ave. toward the finish

That would be me, crossing the finish line, photo by Jim Dunn (or Gina Coburn, I'm not sure)

Carol Canterbury received flowers as she crossed the line

Ditto

80-year old Lono "I'll be 81 on Aug. 2nd" Tyson drinks some water as he gets ready to finish

Jill Liston gets ready to give Lono some flowers, too

Lono gets flowers and a hug as he crosses the finish line

Lono is greeted by his friend Bud Switzer
---
2008 Mt. Wilson Trail Race Sponsors
2008 Mt. Wilson Trail Race Newsletters
2008 Mt. Wilson Trail Race Press
On Your Mark, Get Set, Go...To The Mt. Wilson Trail Race, 5/21/08
Post-Fire Trail Race and Trail Race Repair Update
(includes photos from May 6th and May 10th)
Youngest Trail Racer Returns, 5/6/08
Trail Race Aims to be a Spectator Sport, 4/18/08
Mt. Wilson Trail Race Champ Sharon Pevsner Takes the Year Off - 4/11/08
Mt. Wilson Trail Race - 100 years! 3/28/08
2008 Mount Wilson Trail Race – Time to Start Training!
---
The Mt. Wilson Trail Race is Presented By
Mt. Wilson Trail Race Committee, Sierra Madre Community Services Department,
Sierra Madre Civic Club, and Sierra Madre Search & Rescue Team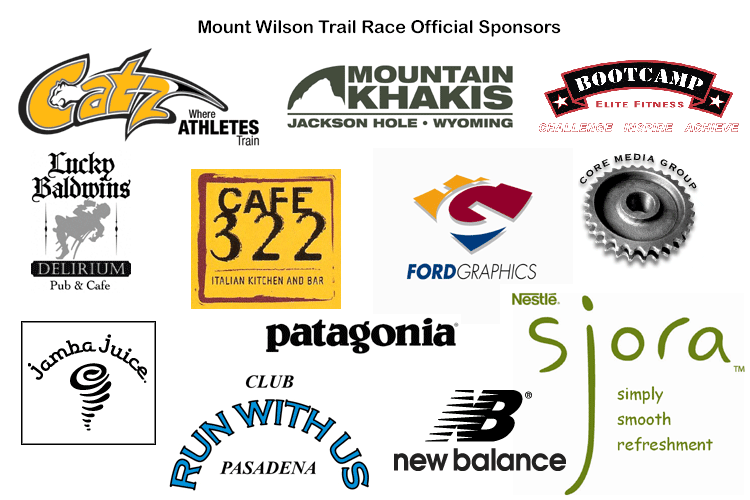 ---
Sierra Madre News Net is not affiliated in any way with the Mt. Wilson Trail Race Committee. The Trail Race pages are provided as a public service by Sierra Madre News Net, with information generally provided by the Sierra Madre Sierra Madre Community and Personnel Department.
---