Inside the News Net
Sierra Madre Business Web Pages ($125/year, with dedicated domain name, add $50 - Sierra Madre businesses only)
---
Premium Advertiser Web Pages ($250/year, with dedicated domain name, add $50 - non-Sierra Madre businesses allowed, includes premium link placement and logo)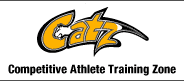 **************
*************
---
Arnold's Frontier Hardware & Gifts
Rambo, Century 21 Village Realty
Gem Plumbing, Heating and Air Conditioning
Gwen Gordon, Fine Art/Graphic Design Solutions
Hands 2 Health Wellness Center, Dr. Teresa Smith, Chiropractor
Harlequin Art Gallery and Restoration
Moe's Automotive Service Center
Redstone Commercial Real Estate
Reni Rose, Prudential CA Realty
Ruth Richardson, Fine/Portrait Artist
Click image to enlarge

The 41st Mt. Wilson Trail Race

Saturday, May 26, 2007
Official Mt. Wilson Trail Race Website
Back to main News Net Trail Race page
Back to 2007 Trail Race main page
To purchase a high resolution copy of the images linked to below, contact me at Bill@SierraMadreNews.Net with the file name/number. The high resolution pictures are much better, like a zoomed in version of the photo you see when you click on a link below. Here's a comparison. High Resolution photo Low Resolution, reduced photo size photo I will e-mail you a copy for $5. If you'd like me to mail you a print, that's $10. If you'd like me to crop the image before sending it, let me know.
If I got a name wrong, or you want to add a name where I didn't know it, e-mail me.
| | | | | |
| --- | --- | --- | --- | --- |
| Jennifer Castro of Monterey Park | Jeff Phillips of Brea | Eric LeClair of Sierra Madre | John Quesenberry of Monrovia | Justin Buller of Sierra Madre |
| Robert Rice of Duarte, bib 22 and John Bland of South Pasadena, bib 213 | John Bland of South Pasadena | Adolfo Schroeder of South Pasadena | Brando Valencia of San Gabriel | Paul Babin of Sherman Oaks, bib 306 and David Campbell of Glendale, bib 104 |
| Joel Weber of Elk Grove | Jill Liston of Sierra Madre | Tom Augustin of San Marino | Andy Kumeda of Torrance | Byron Melendy of La Crescenta |
| Bill Pevsner of Sierra Madre | Joe Castro of West Covina | Robert Filacchione of Los Alamitos | James Faulkner of Pasadena | Trail Race Committee Chairman Pete Siberell |
| Hazel Bilbao of Pasadena | Andrea Favili of Pasadena, bib 359 and Hope Snyder of Monrovia, bib 37 | Hope Snyder of Monrovia | David Pejsa of Sierra Madre carries his child (?) across the line with him | Larry Grill of Claremont |
---
Sierra Madre News Net is not affiliated in any way with the Mt. Wilson Trail Race Committee. The Trail Race pages are provided as a public service by Sierra Madre News Net, with information generally provided by the Sierra Madre Sierra Madre Community and Personnel Department.
---