Inside the News Net
Sierra Madre Business Web Pages ($125/year, with dedicated domain name, add $50 - Sierra Madre businesses only)
---
Premium Advertiser Web Pages ($250/year, with dedicated domain name, add $50 - non-Sierra Madre businesses allowed, includes premium link placement and logo)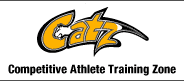 **************
*************
---
Arnold's Frontier Hardware & Gifts
Rambo, Century 21 Village Realty
Gem Plumbing, Heating and Air Conditioning
Gwen Gordon, Fine Art/Graphic Design Solutions
Hands 2 Health Wellness Center, Dr. Teresa Smith, Chiropractor
Harlequin Art Gallery and Restoration
Moe's Automotive Service Center
Redstone Commercial Real Estate
Reni Rose, Prudential CA Realty
Ruth Richardson, Fine/Portrait Artist
Click image to enlarge

The 41st Mt. Wilson Trail Race

Saturday, May 26, 2007
Official Mt. Wilson Trail Race Website
Back to main News Net Trail Race page
Back to 2007 Trail Race main page
Photos and Results
To purchase a high resolution copy of the images linked to below, contact me at Bill@SierraMadreNews.Net with the file name/number. The high resolution pictures are much better, like a zoomed in version of the photo you see when you click on a link below. Here's a comparison. Low Resolution, reduced size photo High Resolution photo I will e-mail you a copy for $5. If you'd like me to mail you a print, that's $10. If you'd like me to crop the image before sending it, let me know.
If I got a name wrong, or you want to add a name where I didn't know it, e-mail me.
| | | | | |
| --- | --- | --- | --- | --- |
| Tineke Scholten-Clayton of Altadena | Jon Baer of Burbank | Kevin Riddle of Monrovia | Eugene Lopachuk of Temple City | Rebecca Figueroa of Los Angeles |
| Hilary Thomas of South Pasadena | Bob Spears of Sierra Madre | Raquel Villasenor of Burbank, bib 312 and Brad Roe of Sierra Madre, bib 257 | Brad Roe of Sierra Madre | Elisa Sequeira of South Pasadena |
| Dylan Avery of La Puente, bib 129 and Rosa Diaz, 128 of La Puente | Jan Jenson of Palo Alto | Christopher Bradley of Whittier | Donna Marovish of Sierra Madre | Randall Green of Duarte |
| Chris McAlary of Sierra Madre | Eric Edwards of Carlsbad | Anthony Stanley of Monrovia, bib 252, Daryl Topalian of Pasadena, bib 254 and Shane Moore of San Pedro, bib 230 | Mike Hawkes of Diamond Bar | Andrea Vallejos of Whittier |
| Pamela Hilliard of Sierra Madre, bib 200 and Jan Iocco of Claremont, bib 196 | Chuck Church of Palmdale | Parick Bivona of La Verne | Caroline Yoo-Neal of Lakewood, bib 108, Stacy Myers of Burbank, bib 78 and Ann Eckles of La Crescenta, bib 105 | Carmen Valdes of Los Angeles |
---
Sierra Madre News Net is not affiliated in any way with the Mt. Wilson Trail Race Committee. The Trail Race pages are provided as a public service by Sierra Madre News Net, with information generally provided by the Sierra Madre Community and Personnel Department.
---