Inside the News Net
Sierra Madre Business Web Pages ($125/year, with dedicated domain name, add $50 - Sierra Madre businesses only)
---
Premium Advertiser Web Pages ($250/year, with dedicated domain name, add $50 - non-Sierra Madre businesses allowed, includes premium link placement and logo)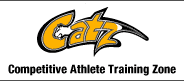 **************
*************
---
Arnold's Frontier Hardware & Gifts
Rambo, Century 21 Village Realty
Gem Plumbing, Heating and Air Conditioning
Gwen Gordon, Fine Art/Graphic Design Solutions
Hands 2 Health Wellness Center, Dr. Teresa Smith, Chiropractor
Harlequin Art Gallery and Restoration
Moe's Automotive Service Center
Redstone Commercial Real Estate
Reni Rose, Prudential CA Realty
Ruth Richardson, Fine/Portrait Artist
Click image to enlarge

The 41st Mt. Wilson Trail Race

Saturday, May 26, 2007
Official Mt. Wilson Trail Race Website
Back to main News Net Trail Race page
Back to 2007 Trail Race main page
| | | |
| --- | --- | --- |
| | Miscellaneous Event Photos 2 | |
To purchase a high resolution copy of the images linked to below, contact me at Bill@SierraMadreNews.Net with the file name/number. The high resolution pictures are much better, like a zoomed in version of the photo you see when you click on a link below. Here's a comparison. Low Resolution, reduced size photo High Resolution photo I will e-mail you a copy for $5. If you'd like me to mail you a print, that's $10. If you'd like me to crop the image before sending it, let me know.
If I got a name wrong, or you want to add a name where I didn't know it, e-mail me.
| | | | | |
| --- | --- | --- | --- | --- |
| Historic photos were on display, the captions tell you what they are. | | | | SMVFD was there to provide medical assistance, if needed |
| End of the race, waiting for the first runners | Race Chairman Pete Siberell (R) checks with Richard Arvizu of Race Central | Community Services Commision youth liaison Frances McCloskey | Josh Moran and City Council member John Buchanan stop by the announcer's table | Crowd shot |
| Racer poses for a pic | | Massage therapist Christy Teichman of The Physical Edge rubs out the aching muscles of a tired racer | Crowd shot 2 | Members of the Elite Fitness Bootcamp team and others wait for the awards presentation to start |
| Sara Ireland, JJ Timphony and unknown | John Buchanan, Lisa Carlson and Elisa Weaver | Members of The Physical Edge team (?) join fists after the race - no this wasn't staged, if it was I'd have more faces. I just happened to walk by as they were doing it | Bud Switzer (back to cam) congratulates Lono Tyson on finishing the race again. Lono is 79, and doesn't know how many times he's run the race, but he knows it's more than 16 (see next photo) | (L-R) 79-year old racer Lono Tyson , Ralph West , (33rd consecutive race) and Bill Dickey (26th race) between them have more than 75 Mt. Wilson Trail Races under their belts |
| | | | | |
---
Sierra Madre News Net is not affiliated in any way with the Mt. Wilson Trail Race Committee. The Trail Race pages are provided as a public service by Sierra Madre News Net, with information generally provided by the Sierra Madre Parks and Recreation Department.
---