Inside the News Net
Sierra Madre Business Web Pages ($125/year, with dedicated domain name, add $50 - Sierra Madre businesses only)
---
Premium Advertiser Web Pages ($250/year, with dedicated domain name, add $50 - non-Sierra Madre businesses allowed, includes premium link placement and logo)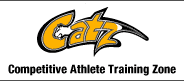 **************
*************
---
Arnold's Frontier Hardware & Gifts
Rambo, Century 21 Village Realty
Gem Plumbing, Heating and Air Conditioning
Gwen Gordon, Fine Art/Graphic Design Solutions
Hands 2 Health Wellness Center, Dr. Teresa Smith, Chiropractor
Harlequin Art Gallery and Restoration
Moe's Automotive Service Center
Redstone Commercial Real Estate
Reni Rose, Prudential CA Realty
Ruth Richardson, Fine/Portrait Artist
Click image to enlarge

The 41st Mt. Wilson Trail Race

Saturday, May 26, 2007
Official Mt. Wilson Trail Race Website
Back to main News Net Trail Race page
Back to 2007 Trail Race main page
| | | |
| --- | --- | --- |
| | Miscellaneous Event Photos | |
To purchase a high resolution copy of the images linked to below, contact me at Bill@SierraMadreNews.Net with the file name/number. The high resolution pictures are much better, like a zoomed in version of the photo you see when you click on a link below. Here's a comparison. Low Resolution, reduced size photo High Resolution photo I will e-mail you a copy for $5. If you'd like me to mail you a print, that's $10. If you'd like me to crop the image before sending it, let me know.
If I got a name wrong, or you want to add a name where I didn't know it, e-mail me.
| | | | | |
| --- | --- | --- | --- | --- |
| Pre-race Baldwin Ave., before it fills up | Citizen of the Year and Honorary Race starter Bud Switzer gets a gun from Community and Personnel Services Director Michelle Keith | Mayor Enid Joffe (L) and Announcer Lisa Spigai-Perez | | Nathaniel Butler (L) and Henore Letourneau (R), both of Sierra Madre, pre-race |
| Bud does a couple of practice poses for the Trail Race photographer | | That's Bud's wife Donna Mae and his daughter Lisa | Baldwin Ave. is filling up now | Bud clowns around with his buddy Dr. Bill White, Sierra Madre's only honorary Citizen by City Council proclamation (1998) |
| That's Bud again on the left, and Lono Tyson on the right | Vice versa | Rev. Michael Bamberger of SMVFD, Mayor Pro Tem Joe Mosca, Glenn Lambdin, Charlie Kissinger | Continuing tradition, the Woman's Club passed out oranges and water to tired racers | The World Famous Sierra Madre Search and Rescue Team had a display, in addition to being ready for any possible emergencies |
| Bruce LeMarche of Search and Rescue | Elite Fitness Bootcamp and Patagonia were two of the sponsors | The Historical Society had a display | Jim Murray, Jim Doyel and Beverly DeVoy were at the All-America City/Chamber of Commerce Display | Deputy Director of Community and Personnel Services Elisa Weaver doubles as photographer |
| Trail Maintenance volunteer Charlie Bell (green shirt) chats with Craig Kinard, Upper Hastings Ranch resident and trail helper to Charlie and Pete McNulty back in 2001/02. | Bud Switzer stopped shooting the gun and began shooting with the camera | More than Meetings' Maria Murray was also working the AAC/Chamber booth | Sierra Madre Emergency Communications Team members helped monitor racer status. That's David Felt in the green jacket, and Mary Carney in the plaid. | Historic photos were on display, the captions tell you what they are. Miscellaneous Photo Page 2 |
---
Sierra Madre News Net is not affiliated in any way with the Mt. Wilson Trail Race Committee. The Trail Race pages are provided as a public service by Sierra Madre News Net, with information generally provided by the Sierra Madre Parks and Recreation Department.
---