Inside the News Net
Sierra Madre Business Web Pages ($125/year, with dedicated domain name, add $50 - Sierra Madre businesses only)
---
Premium Advertiser Web Pages ($250/year, with dedicated domain name, add $50 - non-Sierra Madre businesses allowed, includes premium link placement and logo)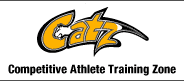 **************
*************
---
Arnold's Frontier Hardware & Gifts
Rambo, Century 21 Village Realty
Gem Plumbing, Heating and Air Conditioning
Gwen Gordon, Fine Art/Graphic Design Solutions
Hands 2 Health Wellness Center, Dr. Teresa Smith, Chiropractor
Harlequin Art Gallery and Restoration
Moe's Automotive Service Center
Redstone Commercial Real Estate
Reni Rose, Prudential CA Realty
Ruth Richardson, Fine/Portrait Artist
Random Observations by Pat Ostrye
About Pat:

Patricia "Pat" Ostrye (click photo to enlarge) is a Sierra Madre resident who lived more than 60 years in Monrovia. She was the first woman City Council member in Monrovia, its first elected mayor (mayors had been selected by the Council, not the voters, prior to that), and has held every elected position in Monrovia City government. She also ran for Assembly in 1976. She was also appointed to several commissions by former LA Mayor Tom Bradley.
She is from Minneapolis originally, one of five children (three boys and two girls). She was heavily influenced by her mother, who "always seemed to be taking a course in another foreign language or music history or both. She was busy teaching piano and voice to some of my peers and directed a church choir in another parish on the other side of town, while also singing with the Minneapolis Light Opera Association with a friend of hers. After we were grown and out of the nest, she took up oil painting. By this time, she and my dad had moved to California and were living in Santa Clara, where she started an art society and had her own paintings in some of the restaurants. Mother always maintained that each of us had a responsibility to use our time productively."
Pat joined the Navy at the age of 20, and was an air traffic controller. While she was in the Navy, she met a young man in the choir loft at church, Peter Ostrye, and eventually the two were married. "Pete used to joke with the kids that he married the uniform...but he never did see me in anything other than a uniform until I was walking down the aisle."
The Ostrye's settled in Monrovia and had seven children together, 4 girls and three boys. Pete was a teacher, and served on City Council. He also authored Monrovia's Centennial book in 1986, and took up oil painting in his later years. He passed away in 1988.
In addition to her political accomplishments, Pat has been published in local newspapers for more than 20 years, authoring both a society column and a general topic column. We are very pleased that she has brought her column to SierraMadreNews.Net, and look forward to enjoying her observations about life. If you'd like to contact Pat, you may do so at postrye@netscape.com
Past columns
From Slow Growth to Depression in Nine Months?!
China's $44 Billion Coming-Out Party In a Nutshell
The Facts of Life - and Death!
Believe It Or Not, The Countdown Has Begun!
Notable Revelations About Our Presidents!
7/4/08 - The Stars and Stripes Forever!
6/27/08 - From Spring Fever to Summer Fun
6/16/08 - Sudden Death! Tiger Wins One More Time
5/16/08 - Mother's Day That Was!
5/2/08 - Please, Somebody Do Something!!
4/25/08 - Volunteers, The Heart of the Community!
4/18/08 - What I Could Have, Might Have, Should Have Done!!
4/11/08 - Larger Than Life! Really!
3/28/08 - Dancing Without Hearing the Music
3/21/08 - Children of Dysfunctional Parents
3/14/08 - "Big Daddy Unruh" - State Assembly Speaker and State Treasurer
3/7/08 - To Be Or Not To Be - Women in the Legislature!
2/29/08 - The Sleaze Factor - Alive and Flourishing!
2/22/08 - George Washington, His Character and Benevolence
2/15/08 - As I Said Last Week...
2/8/08 - Please, One National Primary